Updating Personal Information in UTShare
Updating Personal Information in UTShare
Last Modified: November 10, 2023
Updating Employee Personal Information in UTShare
The Office of Talent, Culture, and Engagement (TCE) would like to remind faculty and staff that they should review and update their personal details via UTShare at least annually, or when changes occur. Your participation in keeping this information up to date ensures the university has accurate information for the online UTA directory, emergency contacts, and demographics for federal, state and university reporting compliance.
Instructions to Update Personal Information in UTShare
Login to UTShare.





From the Employee Self Service page, click on the "Personal Details" tile.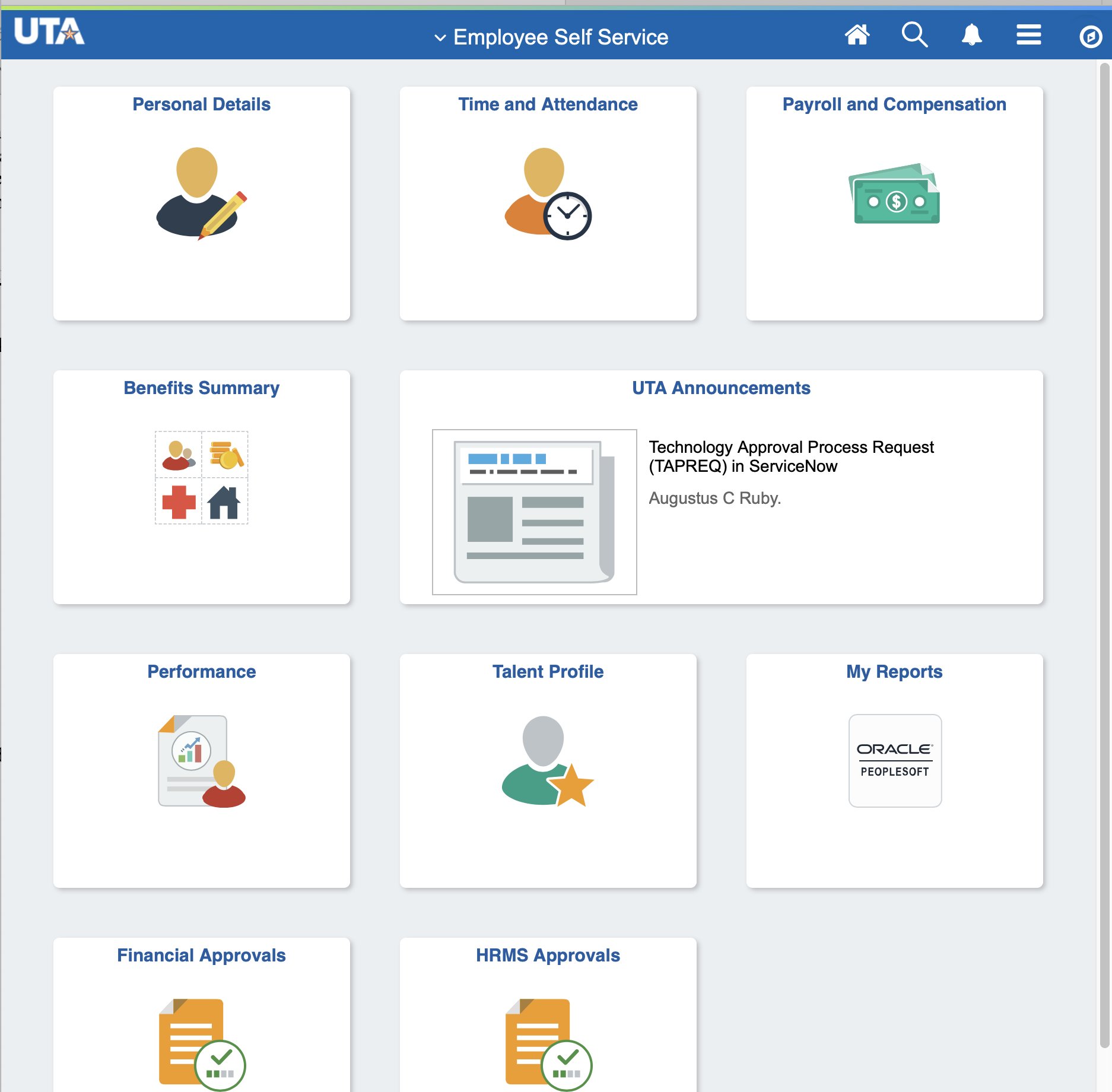 3. On the page, you will be able to review and update the information from the navigation to the left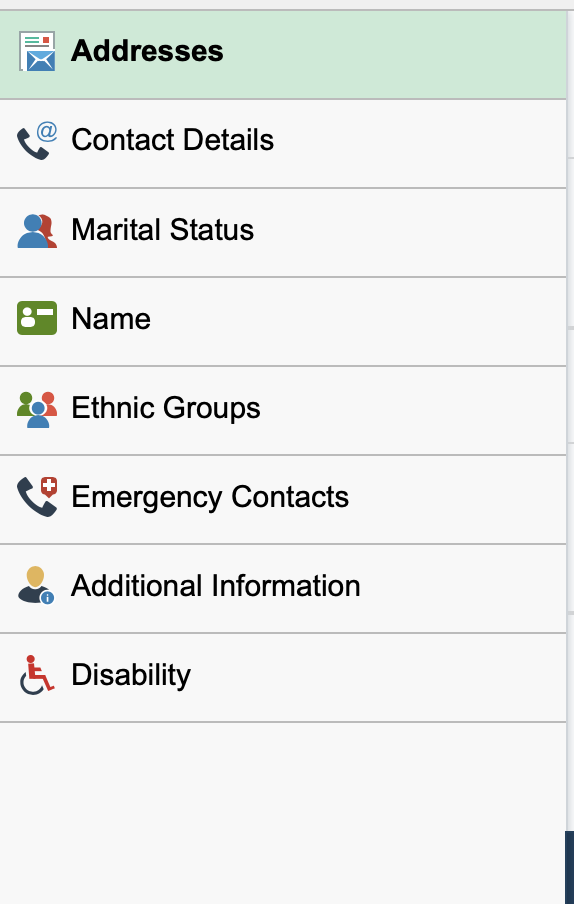 4. Except as noted below, changes and updates can be made to the following details:
Mailing Address

Contact Details

Ethnicity

Emergency Contacts

Additional Information (Please contact HR if any corrections are required)

Disability Self-Identification
* The university does not track Marital Status at the employee level, so this option is not available. Names changes should be directed to hrrecords@uta.edu. Name changes will require proof of legal name change.