Class Registration
Last Modified: November 17, 2021
UTA employees may enroll in a variety of training classes and special events, offered virtually and/or in-person. Topics may range from developing leadership skills to growing as a professional, communicating effectively to collaborating with a team, and managing time effectively to working remotely. Attend training classes led by experts within UTA and the business community.
To enroll in a training class (or event) click HERE and follow the steps below: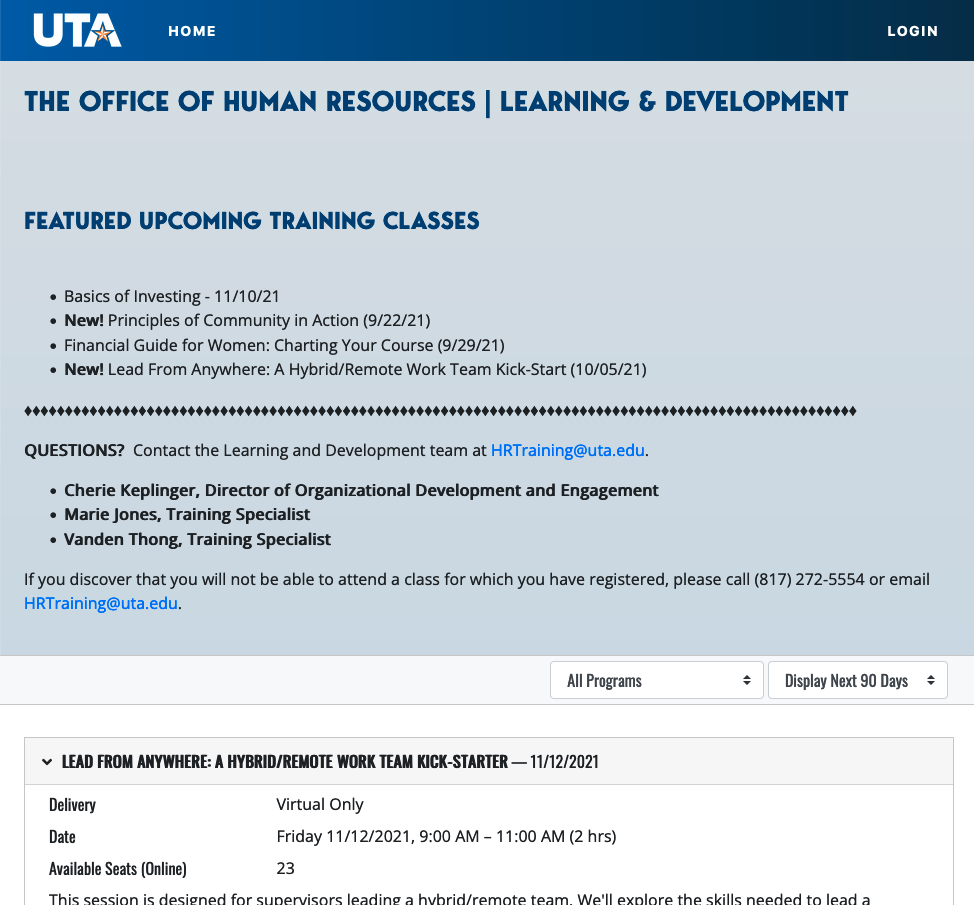 1. Login using your employee NetID and Password
2. Review the list of training classes available
3. To enroll, click on "Register" (located below the description of the class)

4. Once the registration page appears, verify the class name, date and time, and location
5. Click on the "Register" button to finalize your choice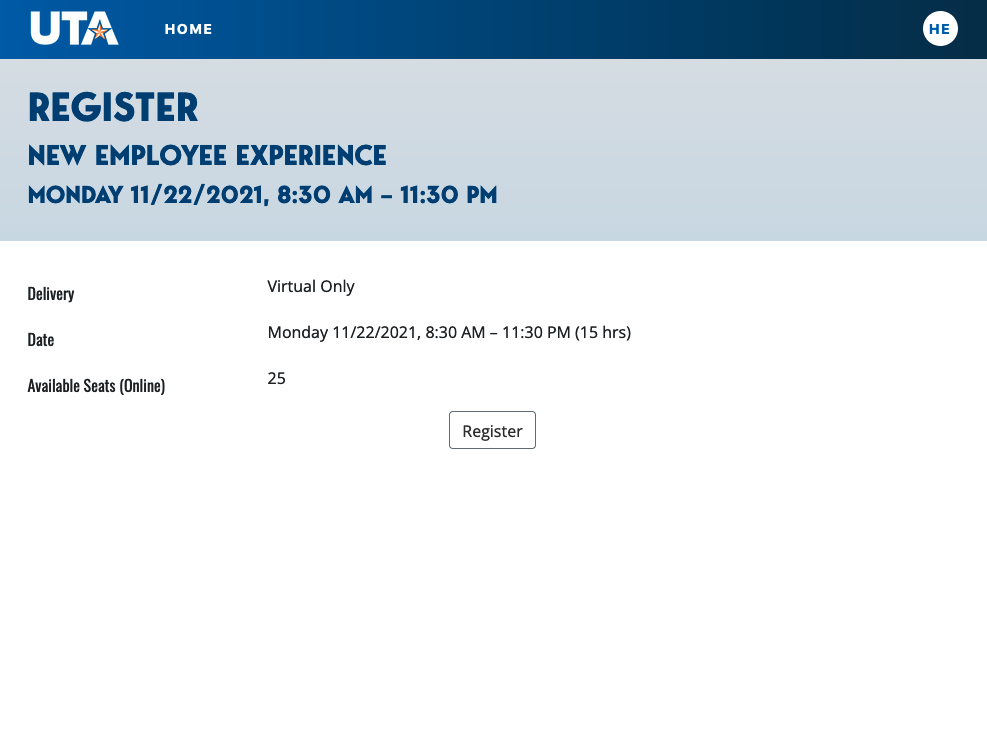 6. Check your UTA email for an automated message confirming your registration

To access your Certificate and/or your HR training record, follow the steps below.

1. Click on the Profile icon (containing your picture or initial)
2. Select "My Training" from the dropdown menu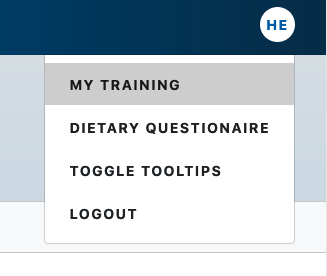 3. Review the list of training classes and note the Date, Status, and Actions for each item
4. To change an "Enrolled" status and cancel a class, click on "Cancel" under Actions
5. To print a certificate for a class you have "Attend/Passed," click on the "Certificate" link under Actions