Prior Wellness Events
Service Audience:
New Employee
Current Employee
Supervisor
Faculty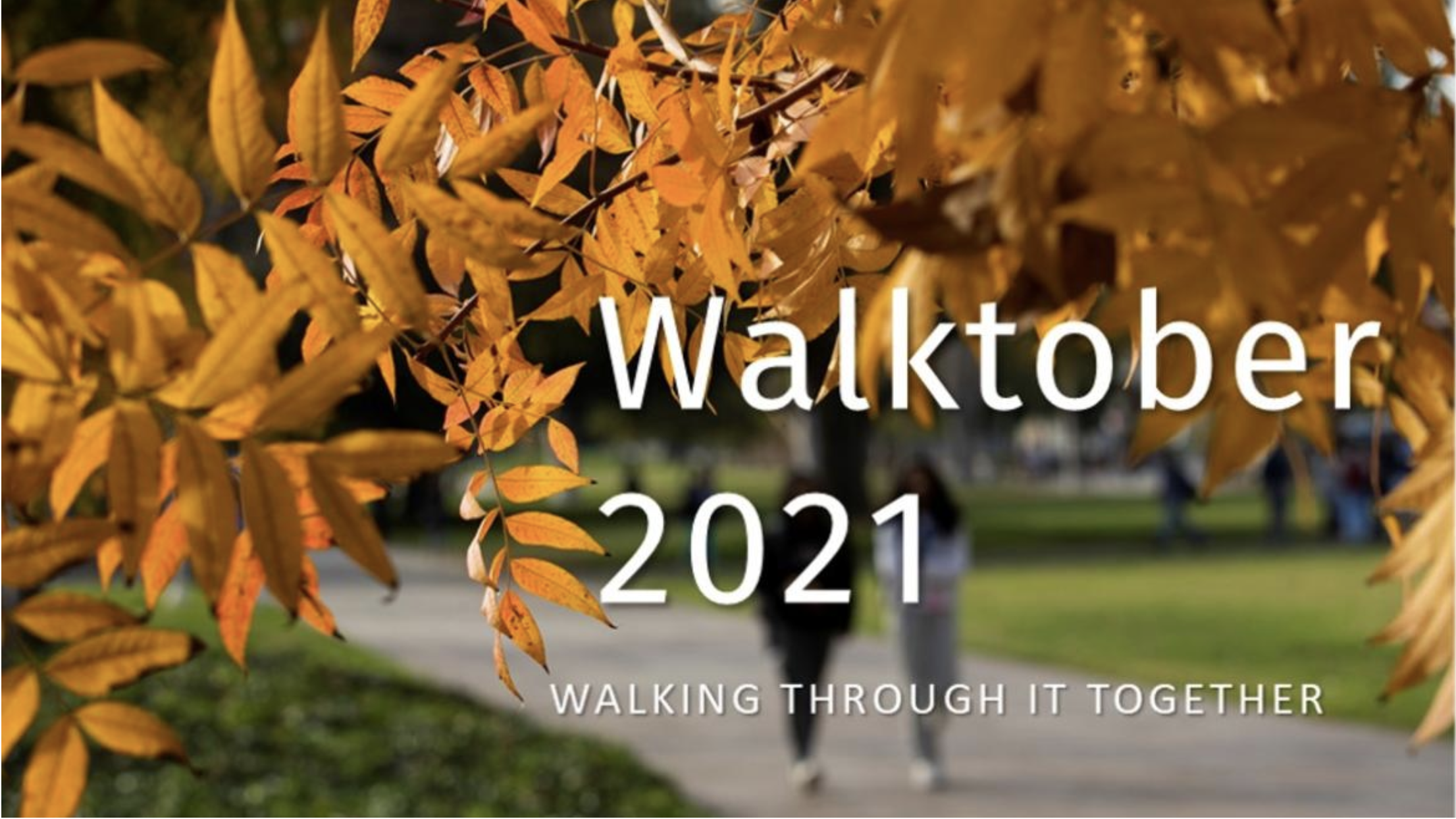 Join the system-wide challenge, Walktober, today at www.utlivingwell.com and help your institution in the coveted traveling trophy.
October is ideal for walking – the temperatures are cool and the colors are spectacular. Making the most of this great season, Walktober takes participants on a virtual tour of autumn's most vibrant landscapes and inspires everyone to make walking a priority – in October and beyond, and is open to all UT System employees, retirees, spouses, and dependents age 18 and above who are covered by the UT SELECT and UT CONNECT Medical Plans.
Registration opens September 20th and closes October 8th.
Start logging activity Monday, October 4th and continue to log activity until October 31st.
Team formation closes on Friday, October 8th.

A team will consist of 3-5 people (Being on a team is optional)
If you have questions, please call Human Resources at 817-272-5554 or email wellness@uta.edu
*Those who are unable to meet the challenge requirements due to medical constraints may request an alternative challenge completion requirement. Please contact us at livingwell@utsystem.edu.