Meet the Vice President for Student Affairs
Student Affairs Resources
Meet the Vice President for Student Affairs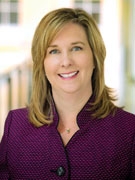 Welcome, Mavericks!  We are delighted you have chosen UTA.
The Division of Student Affairs is committed to helping you accomplish all of your academic, professional and personal goals through a wide variety of opportunities and support services. We encourage you to get involved and be an active participant of the UTA community. You can bring your student experience to life by joining a club or organization—there are more than 300. Stay healthy and relieve stress with the fitness and wellness activities at the Maverick Activities Center.  Celebrate Maverick traditions with some of our time-honored events, such as Welcome Week and MavsMeet Convocation, Oozeball, Bed Races, Heritage Months, Homecoming, and Parent & Family Weekend. Join us at these events and many more performances that go on throughout the year. We invite you to explore anything that sparks your interest.
UTA is a community that cares about your well-being.  We have built a supportive environment offering a wide variety of services across campus. Take advantage of student-centered support, including career development, tutoring, advising, health services, counseling and psychological services, community standards, relationship violence and sexual assault prevention, financial services, and more. 
We want you to graduate from UTA with the Maverick Advantage; a set of experiences that will set you apart when you begin your post college career. Participating in the Distinguishing Activities of leadership, global connections, community engagement, career development, and undergraduate research will give you that competitive edge. We hope you will use your time on campus to reach your full potential and set yourself apart.
The faculty, staff, and I look forward to getting to know you. We are here to help you find your way, grow, create ever-lasting memories, and develop lifelong success with an unparalleled college experience.
Best wishes for a great semester,
Lisa L. Nagy
Vice President for Student Affairs